Few Appropriate Steps to Migrate Emails from Outlook OST to PST
Users might use manual ways for OST to PST conversion because they are less expensive. These manual solutions might have a number of downsides or limitations and need extensive Outlook expertise. Because there is a possibility of data modification or loss, it is recommended that you should keep a backup of the OST data you intend to convert.
After you've produced a copy, manually convert it using the techniques as follows. However, you have the option to use professional software. Keep reading.
Solution 1: Use the "Import or Export" option of MS Outlook.
If you are able to access your Outlook profile and the OST file, then this manual process is for you. Read the steps as follows and start applying.
1. Begin the steps with running the Outlook application and then go to the "File" tab.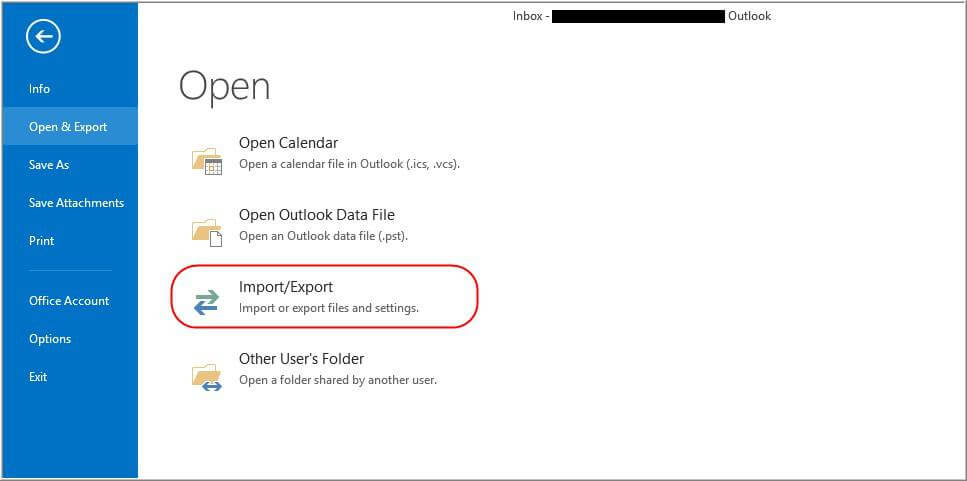 2. Then at the left side bar press on the "Open & Export" option and click on the "Import/Export" option.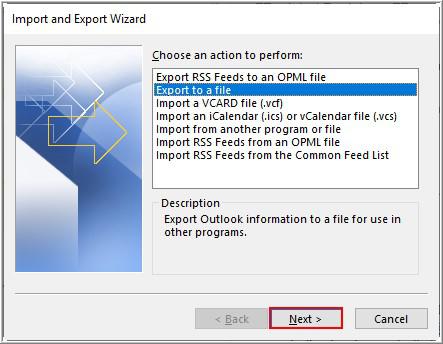 3. Select 'Export to a file' and then hit 'Next'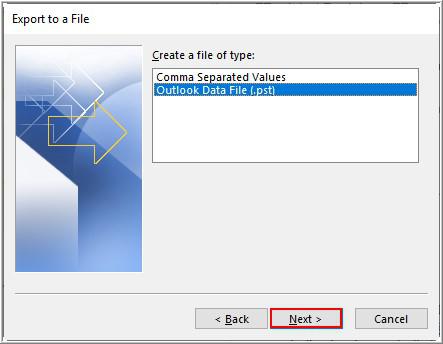 4. Pick 'Outlook Data file (.pst)' and then press 'Following' on the next window.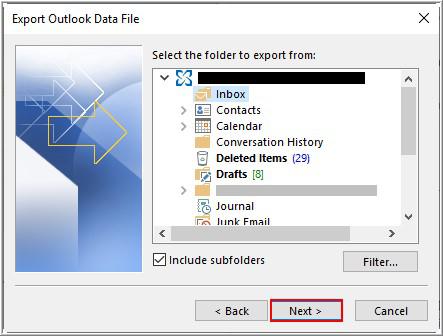 5. Choose the email profile or directories to convert to a PST file. Tap 'Next' after selecting 'Include subfolders'.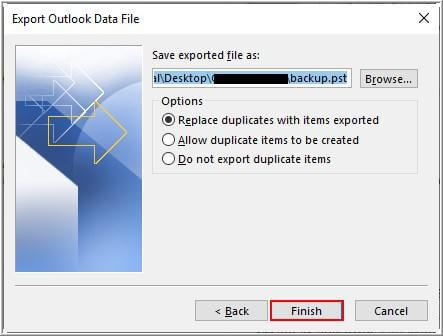 6. To store the PST file, navigate to and select a place on your machine. Choose 'Allow duplicates to be made' from the drop-down menu, then hit 'Finish.'
7. Following that, a pop-up window will emerge. To safeguard the PST file, provide a password or just hit the 'OK' icon.
In this way, you may save and convert your OST file into PST format and be able to store them on your device's local drive.
Solution 2: Make use of the "Archive" option on Outlook.
The "Archive" option allows you to minimize the size of OST files and mailboxes on the mail server. As a result, it assists you in avoiding faults created by mailbox size constraints. To move objects from the OST file to the PST, utilize the Archive option. The steps are as follows:
1. Firstly, open outlook and navigate to the File tab and then go to the info section.
2. Generally, for Outlook 2010 and 2013, you will find the 'Archive' option in the "CleanUp Tools' section. Otherwise, for the later versions like 2016 and 2019, you need to find the "Cleanup Old Items" option.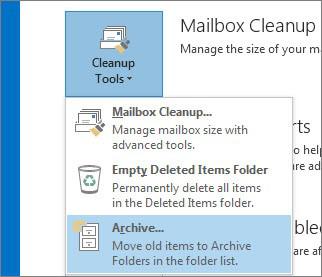 3. Choose the option to "archive this folder and all subfolders." You may choose which folder to convert to PST.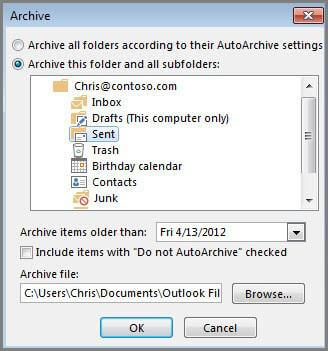 4. Then input a suitable date. Please keep in mind that every mail received up to the given date will be preserved to a PST file.
Solution 3: By Using Professional tool like Regain OST Converter Tool
Actually, manually processes are not as easy as you are reading. Most of the time, users fail to perform the migration manually due to the lack of experience. However, there are the actual possibilities of data loss. Overall, you can use any third-party application available online.
As a professional software, we will talk about the Regain OST to PST Converter. It is designed specifically to recover corrupt OST files and convert OST files to functional Outlook PST format. It's exceptional performance converts files with the original structure and avoids any kind of data loss.