How to Migrate Emails from EML to PST File for Outlook?
As MS Outlook supports the EML file format, you can directly import your EML files into it and access them easily. But it is not the only situation. Users suffer from various situations, and that's why we have discussed multiple methods as follows:
Method 1: Directly Import the EML files On Outlook.
If you have already saved the EML files on your device's local drive, then you can directly migrate your emails to Outlook and view them. There is no issue with EML to PST conversion. Because MS Outlook supports the EML format.
Therefore, you can just import the EML files and view the email in Outlook. You can also use the methods if you don't have an EML-compatible email client other than Outlook.Read the steps as follows to perform the method.
To begin with, launch Outlook on your computer.
Proceed to the EML file's destination and then pick the file.
After that you can drag the EML files you want to use.
Insert it into the Outlook application. However, you have the option of choose files.
Isn't it so simple? It's a matter of drag and drop. No conversion is needed. But if your situation is different, then read the other methods and try them to see if they work for you.
Method 2: Using Microsoft Outlook Express.
You can migrate your emails from EML to Outlook PST using this method. If you have MS Outlook Express, then you can proceed to this step. But before you start, you must set up your EML files with Outlook Express. Just drag and drop is all that is required to do that. Because Outlook Express also supports the EML file format, After that, read the steps as follows:
1. Start MS Outlook on your computer.
2. If you go to the file tab, you will find the "Open and Export" option. You need to press on it.
3. Then select "Import/Export"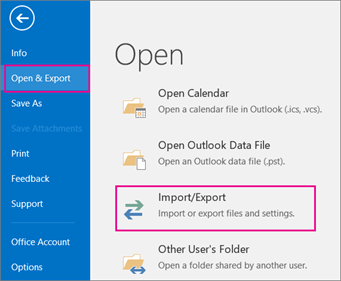 4. After that, select the "Import Internal Mail and Addresses" option and navigate to the "Outlook Express" option, then press the "Next" option.
5. In this way, the .eml files will be exported into Outlook PST and, lastly, press the Finish button.
Method 3: Make use of Windows Live Mail and MS Outlook.
1. Starting the Microsoft Outlook and Windows Live Mail programs on your computer
2. Hit the File tab in Windows Live Mail and then pick the "Email messages and export email" option.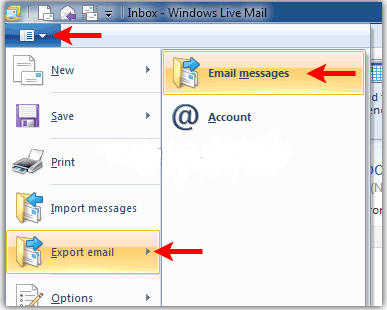 3. Choose "Microsoft Exchange" as the export option and press the Next button.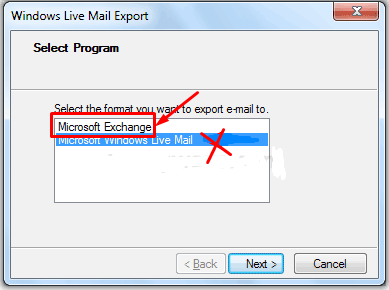 4. A message will appear on your display informing you that all emails will be exported to MS Outlook/Exchange.

5. Tap the OK icon.
6. After that, you can use the "Select Folders" option to either save all email folders or select a specific folder to export. Then hit the OK icon.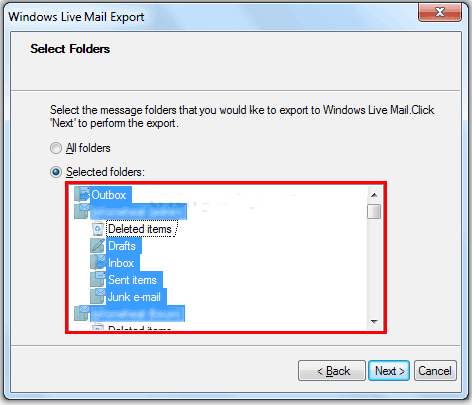 7. After properly finishing, an Export Complete window will appear; tap Finish.
We have described the best 3 methods for migrating your emails. You can read them and you can apply any of them according to your scenario. But if you fail to do these manual processes, then you can go for a third-party solution.
Method 4: Use a Professional Software to Migrate Emails from EML to PST file.
Actually, due to user demand, there is a huge amount of software available online. One of them is the Regain EML to PST converter software, which is extremely efficient.It is an extremely capable program for the secure and speedy conversion of EML files to the PST file format.
It stores EML files in PST format without causing data loss and keeps the data structure intact. This utility saves all file characteristics and information (such as To, Cc, Subject, Bcc, and so forth).
Finally,
We have discussed both manual and third-party methods. However, the method you should use to migrate your emails from an EML file to a PST file for Outlook is entirely dependent on your circumstances.