Why does a user need to export EML files to Outlook PST?
If you use Outlook, you will probably recommend PST files rather than EML ones. A PST file has many more features and functionality than an.eml file. As a result, it is evident that you need to convert your EML file to more appropriate Outlook PST files. Some more reasons are as follows:
It is true to say that EML files are easily corruptible. They are more prone to corruption than any other file format. As a result, converting them into Outlook data files (PST) is an effective technique to secure vital data from damage.
An email client that supports the EML file format is required to open EML files. PST files, on the other hand, may be opened by any version of Microsoft Outlook.
EML files are used to save a single email. It requires a lot of space to save a whole inbox as EML files. A PST file, on the other hand, stores the full inbox of emails with attachments in a small amount of space.
How to Export EML Files to Outlook PST -Step by Step Guide.
As usual, there are both manual and automated solutions. You can use any of the solutions to whatever you like best by reading them as follows:
Process 1: Using MS Outlook Express, exports EML files.
Outlook Express may be used to export EML files to PST files for Outlook. You need to just drag and drop the EML files into Outlook Express. Isn't it so simple? Yes, it will set up the EML files in Outlook Express. Presently, proceed with the instructions outlined below.
1. Start the process by opening Microsoft Outlook on your device.
2. Choose the Open and Export option from the File tab.
3. Select Import/Export from the drop-down menu.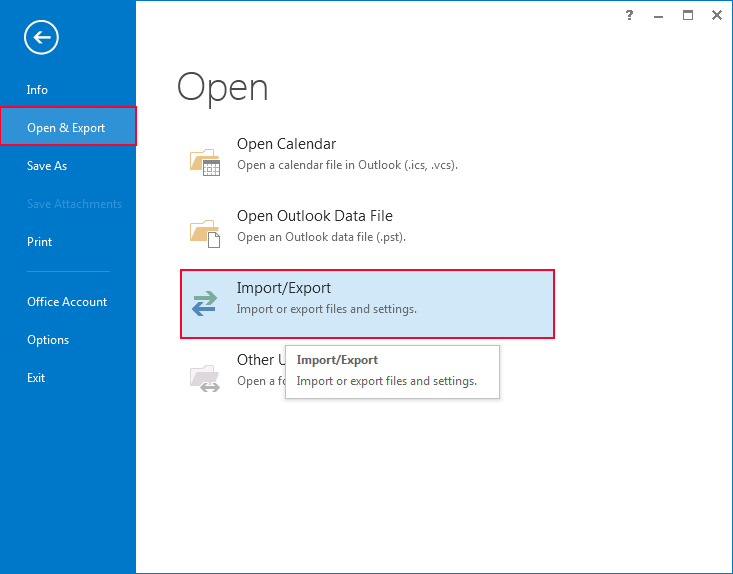 4. Afterwards, choose Import Internal Mail and Addresses and then Outlook Express.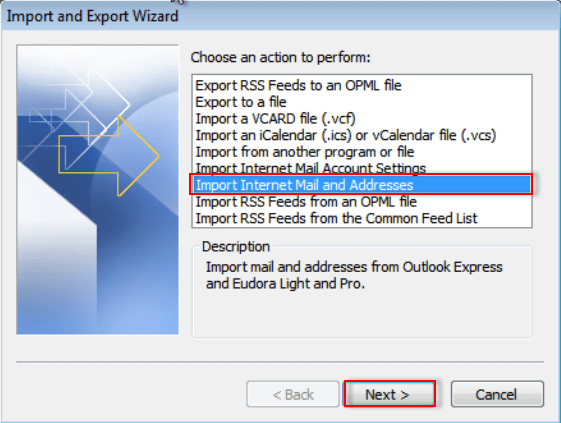 5. To export EML files to Outlook, press the Next option and then the Finish icon.
Process 2: Use the Regain EML to PST converter software.
Actually, the basic thing is that you need to export your EML files into Outlook PST format. So, if you go through various manual processes, you have to download and install multiple email clients, and there are many other issues you need to face. But at the end of the process, it is not guaranteed that you will be 100% satisfied with the manual process.
Afterwards, considering all of the things, we feel that using third-party software is better for any user. The Regain EML to PST converter is a professional piece of software that can convert EML files into PST or any other (your desired) format within a single bit of time.
Let's go through the steps of how the software works.
1. Firstly, you need to download and install the software on your device.
2. Press the "Browse" option and pick the EML files you wish to convert.
3. After that, you will get a preview of all the scanned EML files. Next,
4. Then select the desired file format (such as PST or MSG), and choose a specific location where you need to save the converted files.
After completing the conversion process, the files will then be stored on your system.